Sanitärgebäude
At Campingpark Oberammergau you find :
Nice Sanitäry facility
Rental bathroom
Washing machine
Dryer
Room for ski
Ausstattung
Comfort disposal column: To fill up water, put down grey water and Chemical toilet disposal
Rental bathroom with shower, toilet (from a week)
Shower- und Wash cubicles for all guest of the campsite included
Disabled facilities  (Shower and toilet)
Ski- und Dryingroom for wintersport
Room for washing dishes included warm water
Laundry room with coins  (charges apply)
Dog Shower
Green Cleaning
for even more natural Freshness at your camping site!
We want you to enjoy your stay surrounded by nature as untroubled as possible. This is why we make use of a cleaning concept at our camping site which is particularly gentle to the environment: Green Cleaning. This is how it works: For cleaning our washing houses and sanitary facilities we use the innovative beam multi steam vacuum cleaning system. beam multi steams and vacuum cleans in one step, does not use any chemicals and only consumes very little water in order to carry through in-depth cleaning. By deploying this method we are able to cut down our water consumption compared with conventional cleaning methods by, believe it or not, 93 per cent. Apart from that, we can totally do without any chemicals, this way we keep our waste water clean and contribute to less CO2 getting into the air. And at the same time, this is also easy on your nerves. Since cleaning with beam multi is so fast we can cut down cleaning time so you will be able to use our washing and sanitary facilities without any restrictions. Keep smiling with Green Cleaning! 
Sincerely yours, your campsite management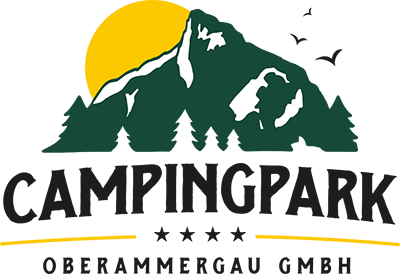 Campingpark Oberammergau GmbH
Ettaler Straße 56b
D-82487 Oberammergau